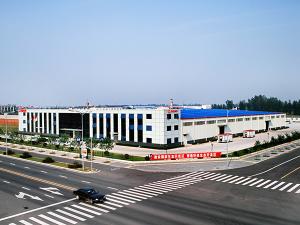 SOJO Electric is a joint-stock enterprise that has risen to prominence in the Chinese industry for automation and power distribution equipment. As a hi-tech manufacturer, we specialize in power transmission and distribution devices that operate at a voltage of 35kv or lower. Our flagship products include solid insulated RMU, SF6 RMU, pole mounted switches, metal-enclosed switchgear and distribution automation devices. Also highly recommended are our medium voltage outdoor pole mounted switches such as the voltage vacuum circuit breaker, magnetic circuit breaker, and vacuum recloser.
Our company was founded in 2002. We have a registered capital of 86 million RMB and a dedicated staff that consists of 500 employees. Our corporate headquarters are situated within the Shangdi Information Industrial Zone of Zhongguancun, Beijing. We have a 30,800m2 production base that accounts for a total floor area of 53,360 sqm. This modern facility is strategically located within the Huairou Yanqi Economic Development Zone.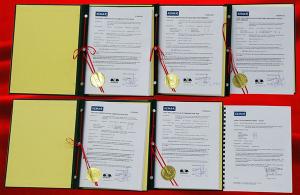 SOJO is a key supporting enterprise of the Zhongguancun District. We have been designated as a "Hi-Tech Enterprise of Beijing". Our excellence is further showcased by titles such as "Beijing Patent Trial Company" and "Grade-A Credible Taxpaying Enterprise of Beijing". In 2011, we were selected as a successful candidate for the "Best SMEs of China" by Forbes. Our company became officially listed on the Shenzhen Stock Exchange (SZSE) in the February of 2009. Prospective investors can find us under the registered name of SOJO Electric, stock code 430049.
We were one of the first domestic companies to independently develop and produce RMUs. Our product line now includes 8 major categories and over 100 product varieties. Switchgears such as the solid insulated RMU and the pole mounted switch are widely implemented by the State Grid and the China Southern Power Grid. Our products have found widespread applications in industries including mining, power, railway, aviation, chemical, and petroleum.
The SOJO solid-insulated RMU, which received acclaim in the field of medium voltage switchgear, has successfully applied the international patent. We are the only Chinese company that is capable of manufacturing this product. Its performance far surpasses that of traditional gas-insulated RMUs. As one of our flagship products, the solid-insulated RMU has been declared a "Nationally Prominent New Product" and "Independently Developed Innovative Product of Beijing". It was also included as a "Recommended New Product" in the Beijing Torch Project. In the September of 2011, our solid-insulated RMU was officially listed in the initial phase of the State Grid New Technologies Promotional Plan.
Our company has applied for over 60 patents, 29 of which have already been granted. In the April of 2012, our solid-insulated RMU successfully passed the KEMA "type test", which was conducted in accordance with the International IEC Standard. This validation has broadened our distribution coverage, allowing us to penetrate the international market.
Our workshops are outfitted with advanced production machinery and testing facilities. Included are cutting-edge equipment such as the helium leakage detector, salt-spray chamber, and the large current generator. We have a technical taskforce that consists of more than 130 qualified technicians. Our production base has been expanded, and its annual production capacity of solid RMU has reached 30,000 sets, making this place become the largest solid-insulated RMU production base in China. As a result, the additional production value of over 1 billion RMB is expected.
Our focus for the next 3 to 5 years involves a strong emphasis on the production of power distribution equipment and its related control systems. We are especially interested in the RMU market segment. In the foreseeable future, our valued-added products will account for approximately 70% of revenues. Our mission is to make SOJO the Top 1 Chinese brand. As the most trusted domestic supplier in the industry, we strive to provide premium products and services for valued customers everywhere!